Windsor teacher Mike Praschak and Palermo Learning Commons facilitator Diane Carrillo show the RSU 12 school board how they are using 3D printers with students. Thanks in large part to a generous donation from the Perloff Family Foundation, each of our schools have 3-D printers to support student learning and creativity!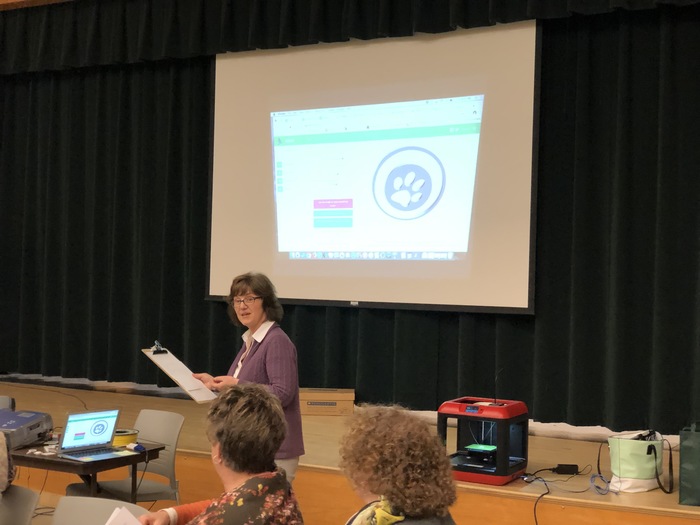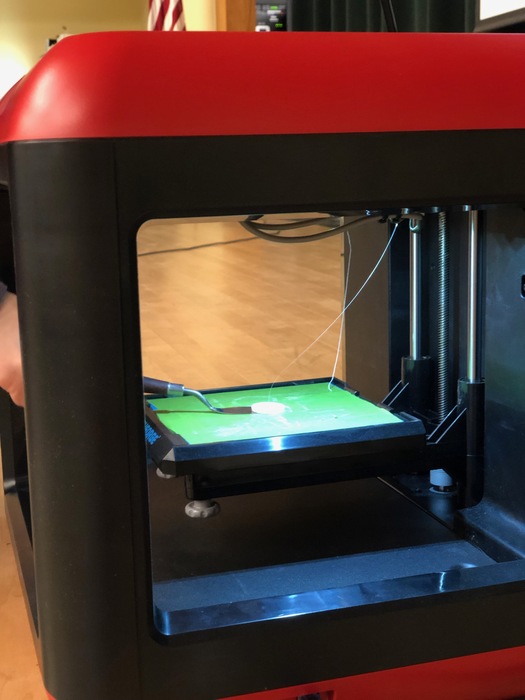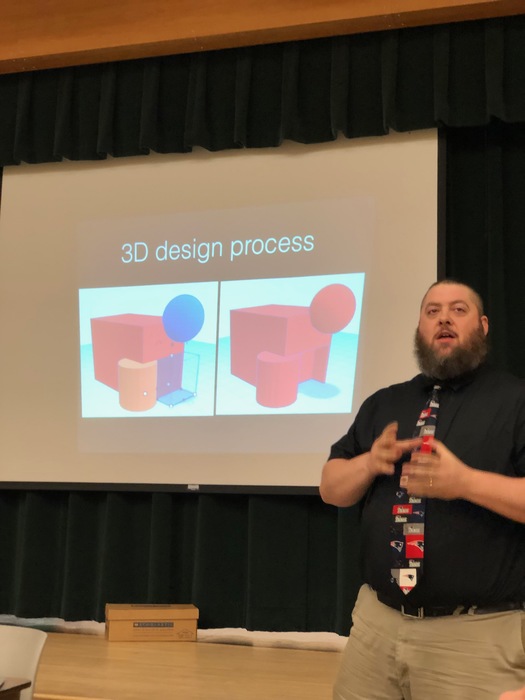 Last Thursday night, the RSU 12 School Board unanimously voted to reaffirm its commitment to create learning environments that support our beliefs about learning: That we learn in different ways and in different time frames; that success breeds success and influences esteem, attitudes, and motivation; and that mistakes are inherent in learning.

Chelsea student Paige Clark and nutrition staff member Stacy Boudreau work together to prepare for the 2019 Maine Farm to School Cook-Off. The competition takes place March 22 at RSU 1's Career and Technical Center in Bath. A school nutrition team member and student pair from each participating district compete to prepare one breakfast and one lunch meal. Each meal must be planned with two local ingredients that are grown, raised, caught or manufactured in Maine as well as one USDA food. Meals will be evaluated based on presentation, taste, creativity and feasibility to be used in a school nutrition program.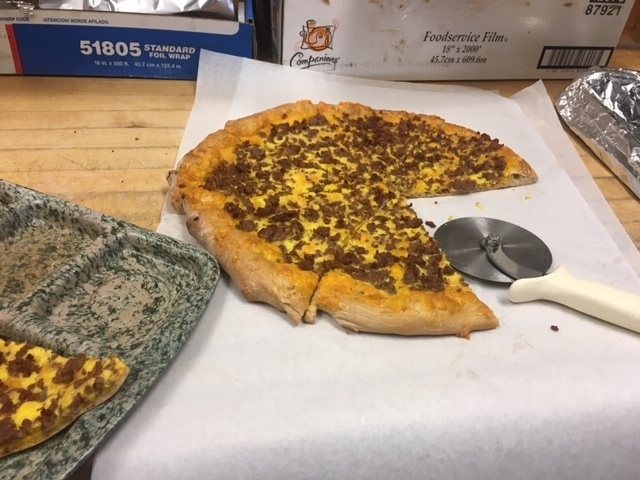 RSU 12 Schools are closed today, Monday, March 4, 2019.


5th Grade Windsor teacher, Kim St. Onge, shared evidence of learning with the RSU 12 school board at their meeting last Thursday. Kim explained how she is integrating habits of mind, complex reasoning, and content as she designs learning experiences for her students. She showed examples of the ways in which her students are giving and receiving feedback and assessing their progress towards their learning goals. This was a great example of learners being supported to own their own learning! Thank you to Kim and to all of RSU 12's educators who work to support our students as they learn and grow!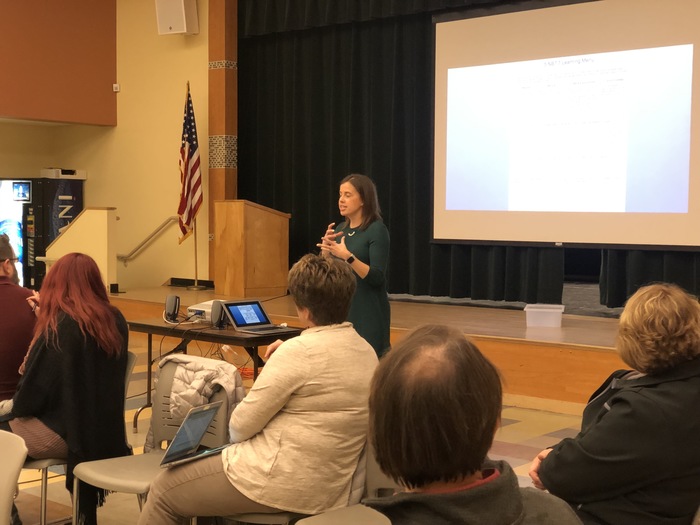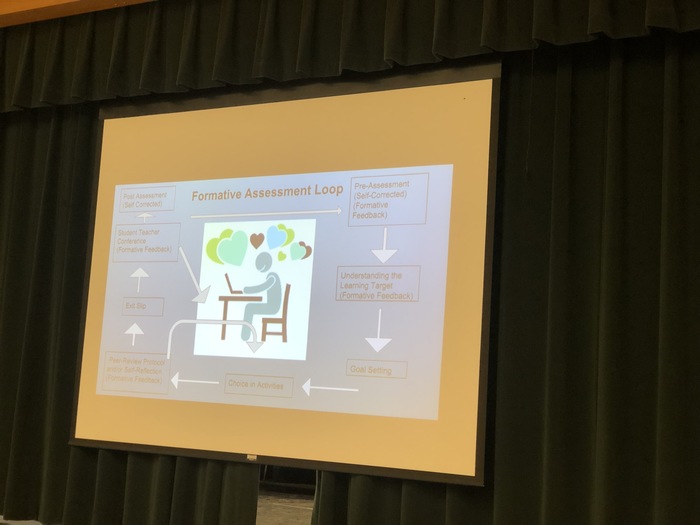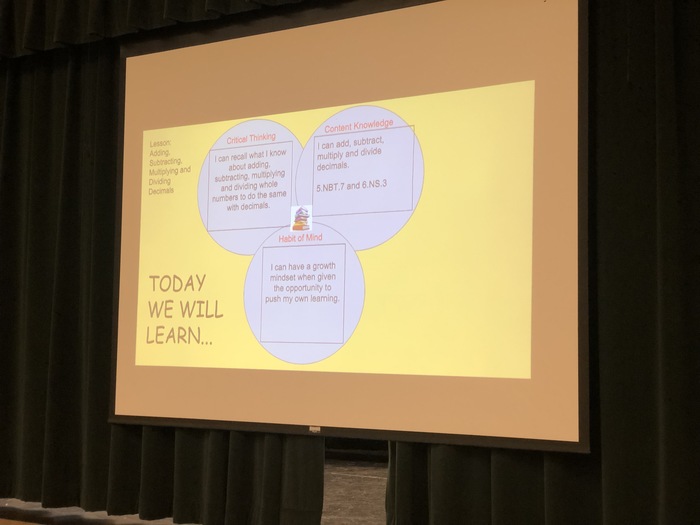 RSU 12 schools are closed today, Wednesday, February 13th.

Update for January 30th. All RSU Schools will be closed today, January 30.

RSU 12 Schools will have a two-hour delay today, January 30, 2019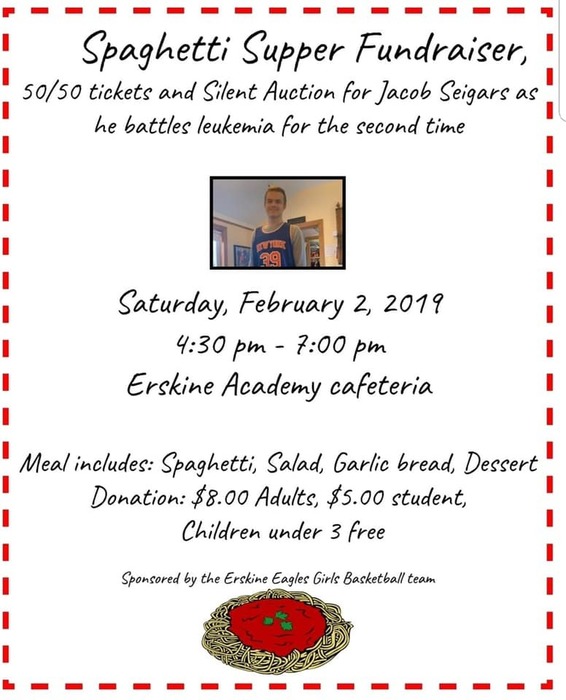 RSU 12 teachers and administrators spent a day at the Maine Mathematics and Science Alliance and learned how to better incorporate the eight mathematical practices into their instruction. These practices emphasize mathematical thinking and perseverance. We look forward to sharing what we learned with our colleagues and our students.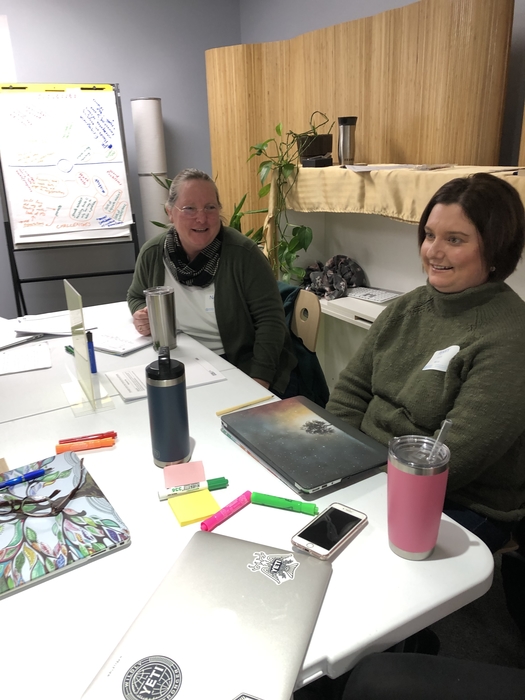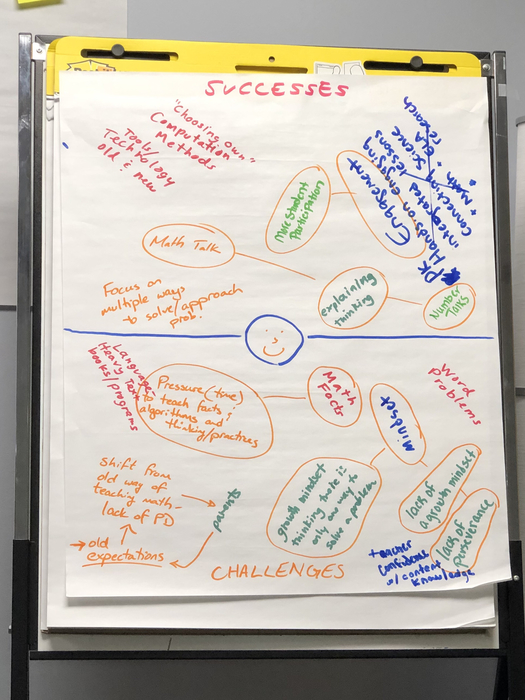 The Maine Department of Education (MDOE) has created a video to help parents better understand their students' individual score reports on the State assessment. Students in grades 3-8 take these tests each Spring, and individual reports about the prior year test come out through your child's school in the late fall. Here is a link to MDOE's video:
https://youtu.be/4l5FWxmArzU

A message from Maine Department of Education: With the federal shutdown impacting numerous Mainers, the Maine Department of Education wants to remind school districts that applications for free and reduced-price meals may be submitted at any time throughout the school year, even during a federal shutdown. If federal employees impacted by the shutdown would like to apply for school meal benefits for their children, they may so do through their local school district. To apply – A special application can be downloaded from the Maine Department of Education's website (
https://www.maine.gov/doe/schools/nutrition
) and submitted to your local school's food service program. Download printable meal benefit application (PDF)
https://www.maine.gov/doe/sites/maine.gov.doe/files/inline-files/Meal%20Benefit%20Application%20SY19.pdf

All RSU 12 schools are closed today, January 9, 2018.

RSU 12 schools will have a two hour delay this morning, January 8, 2019

RSU 12 schools have a two hour delay, December 21, 2018

All afterschool activities in RSU 12 schools are cancelled for this afternoon, December 17, 2018. Schools will dismiss at the normal time.

RSU 12 schools will have a two-hour delay this morning, Monday, December 17, 2018

RSU 12 schools are closed today, November 27, 2018.