This is a reminder that tomorrow is voting day. The RSU 12 School Budget is on the ballot. Please remember to vote at your local polling station.

All RSU 12 schools will release early today at 11:30am due to the active heat advisory that has been issued by the National Weather Service.

Public Notice of Bid: Sheepscot Valley RSU #12 Ground Maintenance for Palermo Consolidated School, Palermo, ME for spring/summer 2021. Bid closing date: May 19, 2021 11:00 a.m. . Bid proposal packets are available online at
www.svrsu.org
under Documents. For more information contact Larry Dancer, Dir. of Operations 207-557-4040

The Emergency Broadband Benefit will provide a discount of up to $50 per month toward broadband service for eligible families and households who are struggling to stay connected during the #COVID19 pandemic. Qualifying households on Tribal lands can receive a discount of up to $75 per month for service. Eligible households can also receive a discount of up to $100 for the purchase of a laptop, desktop computer, or tablet from participating providers. For more info, please visit: fcc.gov/broadbandbenefit. #DigitalDivide #BroadbandForAll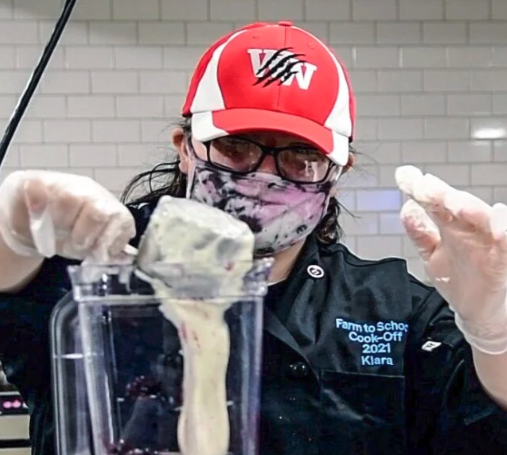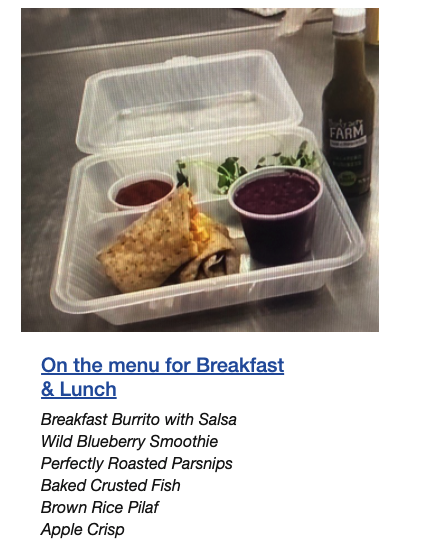 RSU 12 Budget Presentation to the Whitefield Selectboard is today, March 30, 2021 from 5:35 pm until 6:00 pm. You can view and listen to the presentation at the following link,
https://networkmaine.zoom.us/j/83056700931

All RSU 12 after school activities are cancelled this afternoon due to the predicted snow. Community Learning Center is also cancelled.

Due to the snowstorm tomorrow, Tuesday, February 16th, food deliveries for Whitefield will take place on Wednesday and Thursday this week. Chelsea food will be delivered Thursday. There is no Community Learning Center tomorrow. Thank you.


All RSU 12 schools will be closed tomorrow, Tuesday, February 2nd due to the snowstorm.

The Maine Broadband Coalition has launched a statewide internet speed test mapping initiative. The goal of the "Get Up To Speed" initiative is to gather data from across the state to generate the most comprehensive map of both the presence and quality of internet in Maine to date. Residents are being asked to help the initiative by taking this less-than-a-minute test to map their own speed through the Maine Broadband Coalition's website. The test can be found at
https://www.mainebroadbandcoalition.org/speed-test-info
? The Maine Broadband Coalition will aggregate, document, and visualize the speed testing information to provide users and state officials with up-to-date service maps. Participants can view their results (while personal information remains confidential) and watch the public map of Maine grow in real time by visiting this link:
https://expressoptimizer.net/projects/Maine/speedtestmap.php
The new speed testing initiative is the crucial next step in ensuring the delivery of broadband throughout the state and will help local, regional, and state leaders develop projects and steer investments to the places that need it most. This map, along with other data collected, will help inform where the bond funding, approved by Maine voters in July, can have the most impact. For more information, read the Maine Broadband Coalition Press Release here
http://msma.informz.net/MSMA/data/images/MBC_PressRelease_Nov_2020.pdf



This is a reminder that beginning this Wednesday, January 6th, early releases will dismiss students at 11:30 instead of 1:30. This change will remain in effect for the remainder of the school year. Also, please note that students will not have school on January 29th and March 26th.

RSU 12 schools are closed today, December 17th, due to the predicted snowstorm.

The Maine Department of Education and ConnectME Authority have contracted Redzone Wireless to provide broadband access to staff and student locations in your area to support remote learning. Please complete the form at the website linked below by November 8th to be included in the program. A Redzone representative will contact you to arrange an installation appointment to ensure that your location is connected before December 30. For more information and to complete the form visit
https://www.redzonewireless.com/cares

Lincoln County is distributing FREE food boxes starting Monday, October 26th at 6 locations around the county. These boxes contain 20+ pounds of produce, meat and dairy products. This event is funded by the USDA and any person, regardless of income or residency is encouraged to join in. The locations will be drive-through service and the boxes will be loaded into your vehicle for you. Some locations include: Monday, Oct. 26 2:30-6:00pm Waldoboro Town Office Tuesday, Oct. 27 9:00am-12:30pm Wiscasset Community Center Wednesday, Oct. 28 1:30-5:30pm Whitefield Calvary Baptist Church Please spread the word to your family, friends, neighbors of this event. There are A LOT of boxes coming, and they want to make sure they don't go to waste! See
https://www.lincolncountymaine.me/
for a full list of locations and dates for pickup.

As planned, all schools in RSU 12 will resume in-person learning starting tomorrow, Wednesday, October 7, 2020. If your student was contacted and told to quarantine, then they should continue to do so. Thank you to everyone for following the safety protocols in our schools. We look forward to resuming in-person learning tomorrow.