The RSU 12 Board of Directors meeting is this Thursday, October 14, 2021 at 6:30pm at Chelsea Elementary School. You can find the agenda here,
https://www.svrsu.org/browse/264422

Public Notice of Bid: Sheepscot Valley RSU #12 has the following Vehicles for sale: 2010 Bluebird School Bus - not running 2004 Freight School Bus - not running 2001 Freight School Bus - not running All buses will need to be towed away. Bid closing date: September 15, 2021 12:00 noon at RSU #12 Superintendent's Office 665 Patricktown Rd. Somerville, ME 04348. Vehicles can be bid on together or individually. For more information contact Larry Dancer, Dir. of Operations 207-557-4040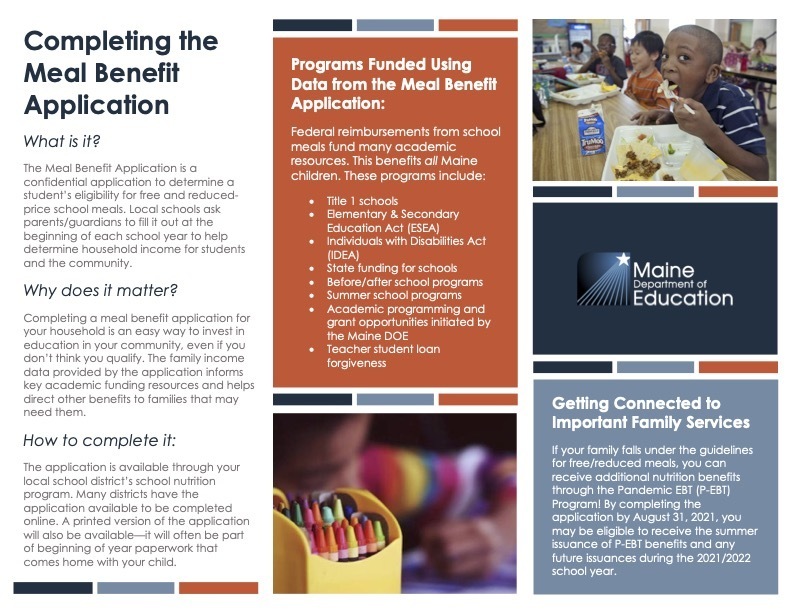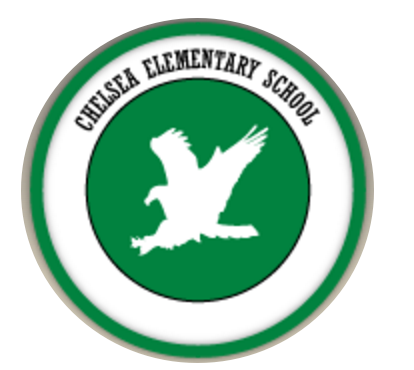 The Sheepscot Valley RSU 12 and its partners were awarded $99,853 by the U.S. Department of Agriculture's Farm to School Program to expand local food programs and support connections to students and their communities. Across the nation, the Farm to School grant program will be supporting 176 grants, serving 6,800 schools and more than 1.4 million students. Over 65 percent of the children served in participating schools are eligible for free and reduced price meals. This partnership includes the Western Foothills RSU10, Maine Farm and Sea Cooperative, LincolnHealth, Western Maine Health along with support from Foodcorps, Supplemental Nutrition Assistance Program (SNAP) educators, and teachers in both districts. Through this grant, school nutrition staff will receive additional support, education, and training to efficiently serve local foods and connect those efforts to agricultural education in the classroom and community. Coordination between the classroom and the cafeteria will promote healthy, local food choices for students to increase student engagement around food choices and to increase meal participation. This grant will strengthen an existing partnership between RSU 10 and 12 to share ideas, structures and procedures for their local food programs. For more information: Mike Flynn, RSU 12 Director of Student Nutrition Services,
mflynn@svrsu.org
, (207)549-3261 or Joanna Benoit, Project Manager, Maine Farm and Sea Cooperative,
benoit.joanna@gmail.com
(978) 549-4309. These institutions are equal opportunity providers.

Eligible school administrative units, including RSU 12, have an opportunity to apply to Maine's Department of Education for American Rescue Plan Elementary and Secondary School Emergency Relief (ARP ESSER) funds, and RSU 12 needs your input. Please visit our webpage to provide feedback to help us with our application. Thank you!
https://www.svrsu.org/page/arp-esser

Please see this important message from the Maine Department of Education and consider completing a Meal benefit Application. It helps our schools and may provide you and your family some benefits as well. You can complete the application online at
http://svrsu.schoollunchapp.com
or download a paper copy of the application from
https://www.maine.gov/doe/schools/nutrition/studenteligibility
. Thank you! ----------------------------------------------- Call to Action for Maine Parents: Complete the Meal Benefit at School This Year - Even if School Meals are Free Maine needs all parents and caregivers to take action this school year––by taking the time to complete the confidential Meal Benefit Application through your local school, even if school meals are already free for all students. Families, schools, communities, and our state can greatly benefit from the data that is gathered from the application, and this application is important for a number of reasons. Since the start of the COVID-19 pandemic in March 2020, when school meals became complementary, there has been a significant drop in Meal Benefit Application returns––meaning less families are filling out the application. The family income data provided by the application informs key funding for school resources. This includes school meal reimbursements, funding for Title I programs, funding and resources for after school programs, funding provided to schools from the Maine State Legislature for essential programs and services at school, funding for special education, teacher loan forgiveness, and much, much more! Federal and state government use the aggregate data from the application to distribute education funding to schools across the county and state of Maine. In other words, if there is no data to inform the needs of the community, it could result in less education funding for your local district and for Maine. By completing the Meal Benefit Application, you are directly investing in your child's education and the children and families in your community. Specific programs that are funded by the data collected from Meal Benefit Application: Title 1 schools Elementary & Secondary Education Act (ESEA) Individuals with Disabilities Act (IDEA) Essential Programs and Services (EPS) funding allocated directly to Maine Schools through the Maine Department of Education (State funding) Before/After School Programs Summer School Programs Special academic programming, and grant opportunities initiated by the Maine Department of Education (DOE) Teacher student loan forgiveness How can I complete the Meal Benefit Application? The application is available through your local school administrative unit (SAU) school nutrition program and it is completely confidential. Most SAUs have the application available to be completed online. Follow this link (
https://www.nlappscloud.com/
) to access your SAU's online application (if your school district is not listed, please contact them directly). A printed version of the application is also required to be available––it will often be part of beginning of year paperwork that comes home with your child. This past school year has certainly had its challenges due to the Covid-19 pandemic. We are thrilled that, despite these challenges, all Maine children have had the opportunity to access free healthy school meals on a daily basis. We would like to extend our gratitude to Maine parents and caregivers who have participated in their SAUs' meal programs. We know that with the continued support of Maine's incredible families, we can ensure the best for our children.

As you may know, Governor Mills ended Maine's State of Civil Emergency on June 30. As of this date, masks are no longer required in schools, and RSU 12 will not require them for students participating in summer programming. Masks continue to be recommended for those who have not been vaccinated. Anyone who chooses to wear a mask may do so. In addition, RSU 12 will continue to encourage social distancing wherever possible. We hope everyone has a safe and healthy summer!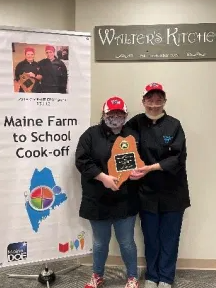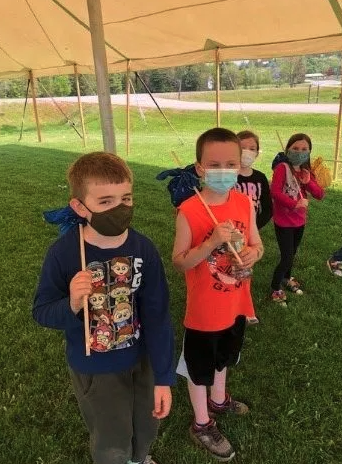 The votes are in. The 2021-2022 RSU 12 School Budget was approved yesterday by RSU 12 voters. Thank you for your support!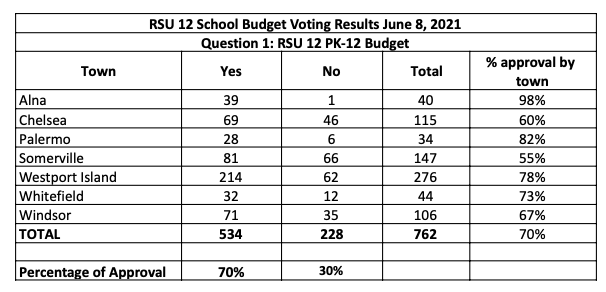 Remember to vote today! It is voting day today for the RSU 12 School Budget at your local polling station.

All RSU 12 schools will release early tomorrow, Tuesday June 8th, at 11:30am due to the extreme heat that is forecasted again for tomorrow.

This is a reminder that tomorrow is voting day. The RSU 12 School Budget is on the ballot. Please remember to vote at your local polling station.

All RSU 12 schools will release early today at 11:30am due to the active heat advisory that has been issued by the National Weather Service.

Public Notice of Bid: Sheepscot Valley RSU #12 Ground Maintenance for Palermo Consolidated School, Palermo, ME for spring/summer 2021. Bid closing date: May 19, 2021 11:00 a.m. . Bid proposal packets are available online at
www.svrsu.org
under Documents. For more information contact Larry Dancer, Dir. of Operations 207-557-4040

The Emergency Broadband Benefit will provide a discount of up to $50 per month toward broadband service for eligible families and households who are struggling to stay connected during the #COVID19 pandemic. Qualifying households on Tribal lands can receive a discount of up to $75 per month for service. Eligible households can also receive a discount of up to $100 for the purchase of a laptop, desktop computer, or tablet from participating providers. For more info, please visit: fcc.gov/broadbandbenefit. #DigitalDivide #BroadbandForAll