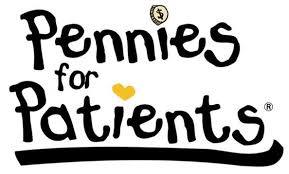 THANK YOU FOR SUPPORTING PENNIES FOR PATIENTS!
Chelsea School
Wednesday, May 16, 2018
Many thanks to everyone who donated to the Pennies For Patients fund raiser over the last 2 weeks. We are counting up the coins and will announce the total raised and the winning classroom! Thanks again for all the support!