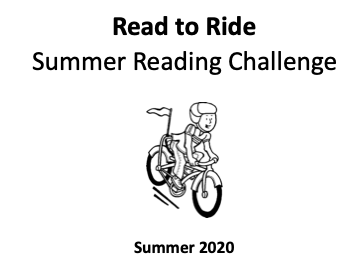 Summer Reading Challenge 2020 - Let's Read
Clarissa Howard
Thursday, June 04, 2020
We are once again participating in the Maine Read to Ride Summer Reading Challenge. This is a challenge sponsored by the Maine Freemasons where two students can qualify to win a helmet and bike! Drawing to be held in September, 2020.
Also, the Read to Ride Challenge is allowing students who are participating in the Scholastic Read-A-Palooza Summer Reading Challenge to be able to use their Reading Streaks as their log sheets.
Information about each program along with log sheets can be found on Mrs. Howard's Teacher Page (or click Summer Reading Challenge 2020). Please contact Mrs. Howard with any questions at choward@svrsu.org. Good Luck to all students and Read, Read, Read!!