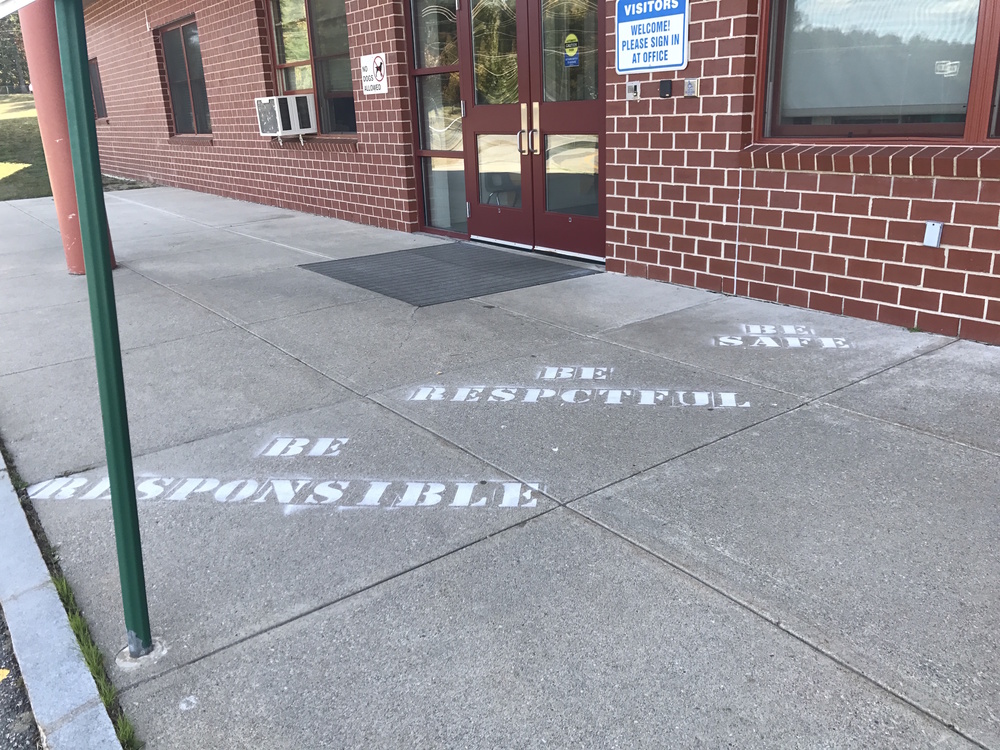 News From the Principal's Desk
Becky Wilson
Tuesday, November 13, 2018
Dear Windsor Families,
This is the first of what will be a monthly newsletter from me; just one more way of keeping the lines of communication open between the school, homes, and the greater Windsor community. I have been welcomed into the WES community with open arms. Thank you so much for your support as I acclimate to the new school and position. Mrs. Wilson
Cold Weather Dress
As the cold weather approaches, Windsor students should observe the following dress code: All students must wear a jacket to school. Shorts and open-toed shoes are not allowed until spring weather. When there is snow on the ground, Pre-K - 2 students must wear ski pants, boots, mittens, and a coat. If they do not have snow gear, they play on the blacktop. Students in grades 3-5 need to have boots to be in the snow. If they're going to be down in the snow, they need snow pants. Coats, hats, and gloves or mittens are encouraged for the middle school students.
PBIS at Windsor
Windsor Elementary is a PBIS (Positive Behavior Interventions and Supports) school. PBIS is a system of supports that define, teach, and support appropriate student behaviors with the goal of creating a positive school environment. Instead of reacting to negative student behaviors, PBIS schools aim to teach, model and support appropriate behaviors, and then reinforce them with a variety of positive strategies. Your child may tell you about earning Windsor Bucks, Warm Fuzzies, or other incentives they can earn in class. Starting this month, students will also be able to earn Bus Bucks for positive bus behavior.Part of our PBIS system includes recognizing one student of the month from each grade level at our monthly assembly. Our next assembly will be on Monday, December 3 at 1:45 pm.
Community Closet: Through the generous donations of families, staff members, and community members, we have opened a Community Closet here at Windsor Elementary. Students are now able to take home backpacks full of food one each week, and they can also obtain clothing, toiletries, and winter gear such as hats and mittens. Currently, we are working to provide Thanksgiving baskets to 20 Windsor families. If you are interested in contributing to these baskets, please feel free to call me at 445-2356 or email me at hwilson@svrsu.org.
"Thankfulness is the beginning of gratitude. Gratitude is the completion of thankfulness. Thankfulness may consist merely of words. Gratitude is shown in acts."- Henri Frederic Amiel